You might remember my previous post on Mindful Eating and how to get started, this week I am going into how to create a Mindful and Capsule Kitchen.
Mindful Kitchen is all about delicious, healthy and easy to cook meals made from premium organic and natural ingredients – and this is where the capsule kitchen comes in.
I had a few main goals I wanted to focus on when starting my capsule kitchen project, these being:
Simplify shopping and cooking
Focus on seasonal items
Be able to make delicious food easily
Use all real ingredients (fruits, vegetables, grains, high-quality proteins and dairy, nuts, seeds, beans etc).
Waste less food
Always have the right ingredients on hand for a quick meal
And most importantly; eat healthily
Khushi and I both love cooking and have made a deal in between us; on weekdays I cook as she's at school, weekends and holidays she cooks. And as she wants to become a Michelin Star Chef and is doing Food & Nutrition as her GCSE – I assume she will do more of the cooking in the future. So with our goals and lifestyle in mind, I made a list of our favourite ingredients and committed to trying out the 'Capsule Kitchen' concept for a month.
It all started by thinking about our lifestyle and answering the following questions:
How do we like to cook?
I like fresh foods that can be made quickly and prefer to improv-cook or loosely follow a recipe without a lot of up-front planning. Knowing this, my capsule kitchen is heavy on versatile fresh items that are easy to prepare.
What do we use every week?
As it's just the two of us and we eat most meals at home (apart from Khushi as she has lunch at school), I know what our meals will be like. As breakfast is one of the most important meals of the day, I tend to make something different every day; anything from Avocado Deviled Eggs with seeded toast, full English Breakfast or just Seeded toast with Nutbutter and Berries!
Lunch is usually dinner left-overs for us both or I'll quickly whip up something healthy and nourishing like a Salad in a Jar, Avocado with Fried egg and seeded toast etc.
We have dinner early, around 4 PM as by the time Khushi comes home, she's literally starving! We both LOVE our food and we love food from different cultures – so our dinner menu is inspired by Italian, Nordic, French, British, Chinese and other World Cuisines.
What are the items I rely on in my pantry?
Grains, beans, cooking oils, and two or three of my favourite herbs and spices are my go-to items. I don't bake regularly, so flour and sugar, for example, aren't things I need to have on hand all the time.
"Using these guidelines, I was able to really pay attention to what I was buying, rather than just grabbing what looks good at the grocery store or making lists based on specific recipes. I've now been doing my capsule kitchen for a couple of months and it has become part of our life."
Here's what's happened:
1. I'm saving time in the grocery store.
Having a setlist means I can zip through the store in a lot less time. No more worrying that I forgot something or wandering aimlessly through the aisles.
2. I always know what to buy.
I pull up my reusable capsule kitchen list on my phone (MealPlanner App), check off the items I'm missing and head to the store.
3. My meals are more creative.
For this, I use an app called 'FitBerry Healthy Recipes', which has recipes based on diets, health conditions and types of food and more. It's been really helpful when planning my meals. Check out some of my cooking here.
I also love watching Pick Up Limes for inspiration.
4. I always have something for dinner.
Because I have a realistic idea of the basic staples I need in the house, I'm a lot more likely to have something for dinner. This means more feel-good meals which my body craves for. I've been told I am pretty good at putting together a nourishing meal with random ingredients.
5. I am wasting less food.
By having fewer items to keep track of on any given week and by creating meals based on the ingredients I already have at home, I'm less likely to throw away food.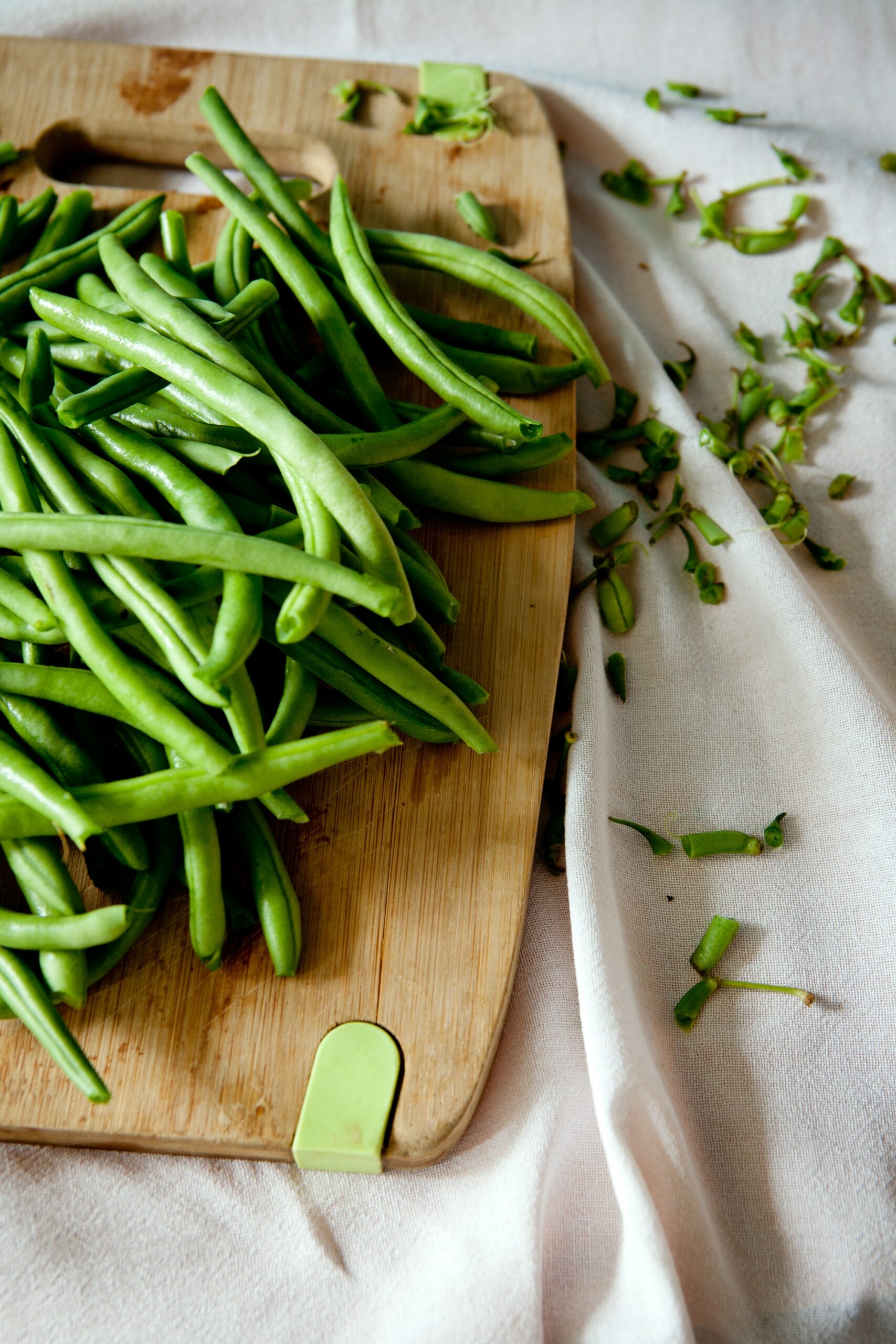 6. I am saving money.
I have set a weekly budget of £30 for both of us, and honestly, it's more than enough once you know what you're going to cook and eat. We order take away about once a month and eat out once a month – we are both good at making delicious and healthy meals out of whatever we have available at home.
As I am in charge of buying the groceries, once all the meals are planned and the shopping list created, I spend less time in the grocery store and therefore less likely to make impulse purchases. I tend to buy seasonal items that are less expensive – I start with ingredients first instead of shopping for a recipe.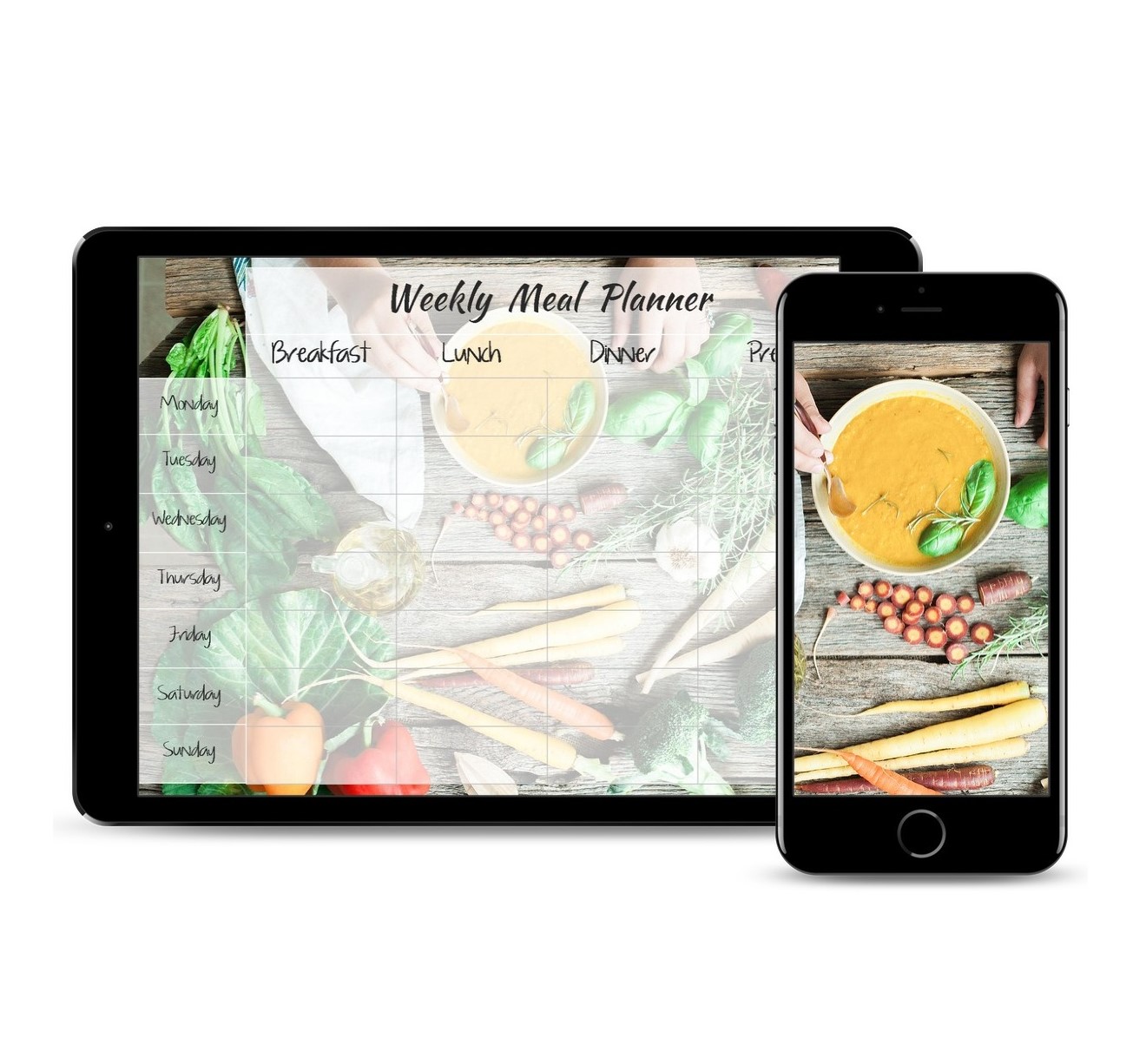 Most importantly; I have a realistic idea of our lifestyle and cooking preferences, so I'm only buying things we love to eat and have time to prepare.
*Do connect with me on Instagram at @KiranSinghUK, @SlowSimpleIntentional for behind the scenes, daily updates, inspiration and more!